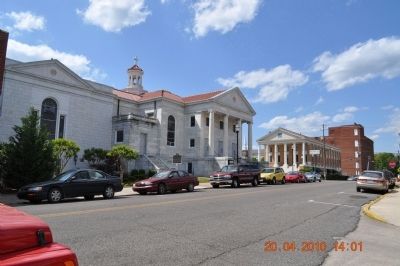 Meeting Place: First Methodist Church, 1800 Third Avenue South, Jasper, Alabama. Located across from the Walker County, Alabama Courthouse
---
2019

---
Saturday, 12 January 2019 - 9:30am - 3:30pm - AoT Workshop hosted by The Alabama Division and the Fighting Joe Wheeler Camp in Vestavia, Alabama. The workshop will be held at the New Merkle House, 4405 Dolly Ridge Rd, Vestavia, Al. Cost is $10, including lunch. Download printable form and follow instructions on form.
---
Saturday, 19 January 2019 - Robert E. Lee was a commander of the Confederate army during the War for Southern Independence (1861–1865). He was born in Stratford, Virginia, on January 19, 1807. His father was known as "Light Horse Harry Lee", a Revolutionary War hero. Robert E. Lee graduated second in his class at West Point, earning no demerits for discipline infractions during his year there.
---
Sunday, 20 January 2019 - 2:00pm - Major John C. Hutto Camp's monthly meeting.
---
Monday, 21 January 2019 - Thomas Jonathan "Stonewall" Jackson (January 21, 1824 – May 10, 1863) served as a Confederate general (1861–1863) during the War for Southern Independence, and became one of the best-known Confederate commanders after General Robert E. Lee. Jackson played a prominent role in nearly all military engagements in the Eastern Theater of the war until his death, and played a key role in winning many significant battles.
---
Fri-Sat, 1-2 February 2019 - We are pleased to announce the 2019 Stephen D. Lee Institute will be held February 1-2, 2019, in Birmingham, Alabama. Our host hotel for the event is the Birmingham Marriott, 3590 Grandview Parkway. This year's topic: "Reconstruction and the Reconstruction of Southern History"
Meet the Speakers Reception Friday night (Feb. 1)
Symposium Saturday, 9am -- 5:00 pm
You can register to attend the event online here.
Registration includes: Admission to symposium programs including a special panel discussion with all of our distinguished speakers Saturday afternoon Friday night Social
Saturday night banquet is optional. The cost for SCV members is $95 and the first twenty-five (25) Compatriots who register will receive a special free gift in recognition of your support.
---
Sunday, 17 February 2019 - 2:00pm - Major John C. Hutto Camp's monthly meeting.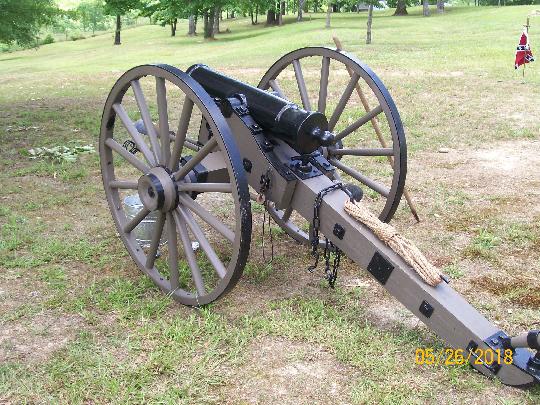 ---
I saw in States' rights the only availing check upon the absolutism of the sovereign will, and secession filled me with hope, not as the destruction but as the redemption of Democracy …. Therefore I deemed that you were fighting the battles of our liberty, our progress, and our civilization, and I mourn for the stake which was lost at Richmond more deeply than I rejoice over that which was saved at Waterloo. - Lord Acton, in a letter to Robert E Lee after the war.
---
---