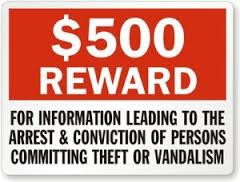 The $500 reward will be paid to the first person who furnishes information leading to the arrest and conviction of any person who vandalizes the Confederate American Veteran's Monument on Jasper Square.
Contact: 205-221-6558
*******
Confederate Broadcast
*******


Camp Facebook Page

Alabama Division Facebook
Walker County's Congressional Delegation
---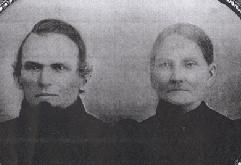 Major John C. Hutto & Elizabeth S. Hutto
John C. Hutto was born August 25, 1830 in Abbeville District, South Carolina. He was the son of John Isaac Hutto and Martha Earnest Hutto. He married Elizabeth S. Shepherd and they had five (5) children. At the onset of the War for Southern Independence, he requited a group of volunteers for service in the Confederate Army. He was elected Captain of Co. K, 50th Ala. Inf. and was later promoted to Major. He died on May 15, 1887, and is buried in the Liberty Hill cemetery in Walker County, Alabama.
---
---
Famous Quotes by famous people
The United States ceased to be a republic Of the people, By the people and For the people on April 09, 1865. "The principle, on which the [War for Southern Independence] was waged by the North, was simply this: That men may rightfully be compelled to submit to, and support, a government that they do not want; and that resistance, on their part, makes them traitors and criminals." - Lysander Spooner, 1867
Lysander Spooner was an American individualist anarchist, political philosopher, essayist, pamphlet writer, Unitarian Christian abolitionist, supporter of the labor movement, legal theorist, and entrepreneur of the nineteenth century.
---
The objective of Lincoln's invading army was not to "free the slaves" as often claimed by the Confederate flag haters. General Grant's order of August 1864 during the Shenandoah Valley "Total War" campaign, specifically ordered the removal of "all negroes, so as to prevent further planting," but makes no mention of freeing the slaves. Grant's order has the same effect as splitting slave families apart, removing children from nursing mothers, and forcing the slaves, under threat of starvation, to raise food for the Union Army on abandoned southern plantations.
"Give the enemy no rest.… Do all the damage to railroads and crops you can. Carry off stock of all descriptions, and all negroes, so as to prevent further planting. If the war is to last another year, we want the Shenandoah Valley to remain a barren waste." General Ulysses S. Grant
*******
Northern invaders wage war against southern women & children. Northern invaders take control of southern schools.

To Union General Henry Halleck in Washington, Sherman noted that the [southern] women were "tainted with treason" and "are as much governed by the rules of war as if in the ranks... The whole region was devoted to manufacturers, but I will destroy every one of them."
Exile of the Roswell Mill Women & Children

*******
"Every man should endeavor to understand the meaning of subjugation before it is too late... It means the history of this heroic struggle will be written by the enemy; that our youth will be trained by Northern schoolteachers; will learn from Northern school books their version of the war; will be impressed by the influences of history and education to regard our gallant dead as traitors, and our maimed veterans as fit objects for derision... It is said slavery is all we are fighting for, and if we give it up we give up all. Even if this were true, which we deny, slavery is not all our enemies are fighting for. It is merely the pretense to establish sectional superiority and a more centralized form of government, and to deprive us of our rights and liberties."
Major General Patrick R. Cleburne (1828–1864)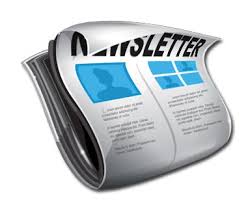 "The further a society drifts from the truth, the more it will hate those who speak the truth." George Orwell
---
---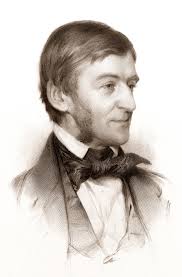 Ralph Waldo Emerson's
famous quotes
---
Concerning The War for Southern Independence Ralph Waldo Emerson said, "If it costs ten years and ten to recover the general prosperity, the destruction of the South is worth so much."
*******
In 1859 before John Brown was executed, Emerson referred to Brown as "The Saint, whose fate yet hangs in suspense, but whose martyrdom, if it shall be perfected, will make the gallows as glorious as the Cross."
*******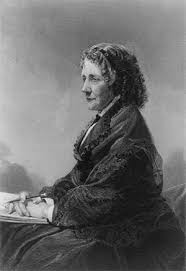 Understanding "The Battle Hymn of the Republic," Harriet Beecher Stowe, Julia Ward Howe, "Uncle Tom's Cabin" and the murderer John Brown
*******
"It was not Carolina, but Virginia, not Fort Sumter, but Harper's Ferry, not Major Anderson, but John Brown who began the war that ended slavery and made this a free republic." Frederick Douglas